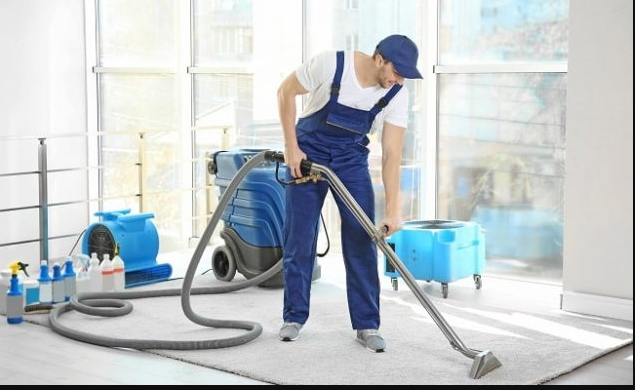 Cleaning your furniture is not a very difficult task if the stains are not too many or hard-to-clean. However, there are situations where it is highly recommended to call a professional upholstery cleaner instead.
If you have furniture that must be cleaned, there are things you should consider before hiring a professional upholstery cleaner.

1. Inspect Your Furniture:

If the problem you have is a small spot or a minor stain, you can clean it on your own using some cleaning tips. However, stubborn stains, pet problems, furniture requiring deep cleaning, it is recommended to hire a professional upholstery cleaner.

2. Furniture Warranty:

You should not clean your furniture on your own if it is still under warranty because your cleaning may invalidate it. Review the warrant well before trying to clean your furniture. In addition, it is better to call the furniture company and discuss the terms with it especially if you are about to hire a professional upholstery cleaner. Some furniture companies deal with certain cleaning companies. You need to make sure that your warranty is going to be maintained for as long as possible.

3. Check References:

Before hiring anyone, it is recommended reading the customer reviews on their website and social networks. In addition, ask the cleaning company to provide you with their certifications by trusted cleaning institutes and organizations.

4. Ask about Equipment:

If you want to do a deep cleaning including carpeting, you should look for a company equipped with a truck-mounted steam cleaner. If you want to clean only your furniture, look for a company equipped with a portable steam cleaner.

• Additional Furniture Cleaning Tips:

1. The best way to extend the life of your upholstery is to clean it deeply once every year. You should vacuum your furniture thoroughly once every two weeks.
2. Deal with stains and spots immediately.
3. Avoid rubbing. It is better to use a paper towel or washcloth to deal with wet stains. Rubbing can cause severe damages to your upholstery because it is abrasive and damaging. In addition, work from the outside inwards to avoid spreading the stain.
4. If you have a solid food spill, scoop up with a spatula. Look for the best way to remove the stain you have. Each stain is different.
5. It is very important to check the warranty before cleaning your furniture or hiring a professional upholstery cleaner. If you cleaned warrantied furniture, the warrant may be invalidated. You can know more about cleaning hard to reach areas here.